Events
Commodore Hull Thanksgiving Day 5k Road Race
Charity Road Race
Live or virtual race—your choice!
This year's Commodore Hull Thanksgiving Day 5k charity road race is both live and virtual so you can decide which better suits your needs. The traditional, live 5k race on Thanksgiving morning starts at 8 am in downtown Shelton, and the virtual race window opens on Thanksgiving morning and closes on Sunday night, November 28. (Due to the inability to regulate other courses, virtual runners will not qualify for awards or placement.) Register by November 16 to receive a long-sleeve race shirt and race bib.
This popular race offers a great, early morning run through the historic downtowns of Shelton and Derby. You'll be finished in plenty of time to get to the annual Shelton-Derby football game, and then on to your Thanksgiving Day celebrations.
Runners are encouraged to register early because this noted and looked-for Valley event sells out very quickly. Runners are capped at 800 this year (including both live runners and virtual participants), and registration closes once the cap is reached. No registrations will be taken on race day.
Arrive early to enjoy the delicious refreshments available before and after the race at the spacious Derby-Shelton Rotary Club Pavilion in Veteran's Park.

We hope you'll join us, but don't delay—click the registration button to secure your spot!
Registration Cost
$10 – Grammar School Students
$10 – High School Students
$25 – Holstein Division
Free – 70 and Older
$25 – All Other Runners
Registration includes race shirt
Registration increases to $30 for all runners on November 16, 2021
Runner Shirt & Bib Pickups
One Day Only! –
November 21, 2021
Boys & Girls Club of the Lower Naugatuck Valley
1 Positive Place
Shelton, CT 06484
See Google Map below for directions
Runner Shirt & Bib Pickups Location
Registration is now open! Runners will be posted here, and the list will be updated periodically until the race is sold out.
Thank you for joining us, and we look forward to seeing you on November 25!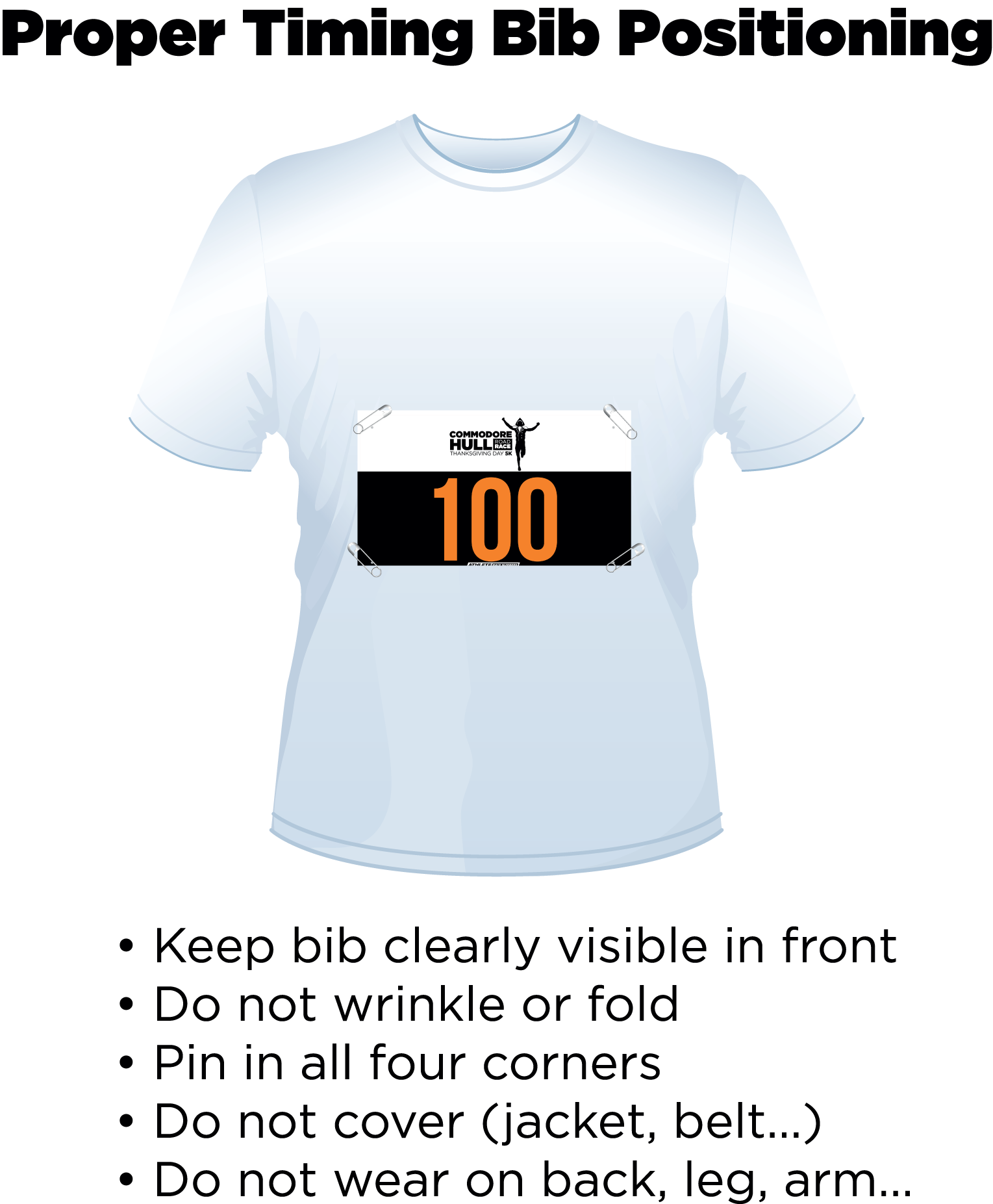 Welcome back to our plankholders: Leo DiSorbo, Jack Jurkowski, Kristine Lucker, Stephen Ng,

and

Laura Watson. Plankholders are runners who have run in every race, never missing a year. Welcome back to
Katie

and

Lauren Flament

, and

Alexandra Kenealy

, multi-year winners in the women's division. 
| | |
| --- | --- |
| Ryan | Adams |
| Lisa | Adriani |
| Amanda | Aranzullo |
| lisa | argraves |
| Dee | Awalt |
| Edyta | Bakalarz |
| Daniel | Bartolucci |
| susan | baxter |
| Justin | Beamer |
| Betsy | Bielefield |
| Kathleen | Boni |
| Jessica | Branson |
| David | Bratz |
| Derek | Bratz |
| Kristina | Bratz |
| Madeleine | Bratz |
| Kim | Bronski |
| Nicholas | Brown |
| Sean | Brown |
| Megan | Burke |
| Derek | Burton |
| Nillie | Burton |
| Sally | Campbell |
| Cara | Capoccitti |
| Patty | Carton |
| Sylvia | Centeno |
| Eric | Cerino |
| Daniel | Cheron |
| Elizabeth | Cheron |
| Fred | Choromanski |
| Marion | Choromanski |
| Nicole | Cignoli |
| Owen | Clark |
| Thomas | Clark |
| John | Corraro |
| Melissa | Corraro |
| Michael | Corraro |
| Mike | Corraro |
| Sofia | Couture |
| Patrick | Croughwell |
| Stephanie | Croughwell |
| Arthur | Davies |
| Timothy | Davies |
| Dana | Daxner |
| Jake | Daxner |
| Jim | Daxner |
| Jessica | DeFelice |
| Nick | DeFelice |
| Nancy | DeGennaro |
| Emily | Degnan |
| Elaine | Dellinger |
| Randy | Dellinger |
| Lauren | DeVore |
| Leo | DiSorbo |
| David | Dripchak |
| Eric | Dripchak |
| Elaine | Dyer |
| Heather | Edwards |
| Ashley | Fischer |
| Roy | Fischer |
| Katherine | Flament |
| Lauren | Flament |
| Jay | Flynn |
| Julie | Flynn |
| | |
| --- | --- |
| CJ | Forcier |
| Haley | Forcier |
| Sebastian | Frank |
| Ginelle | Gancoss |
| Krystyna | Gancoss |
| Susan | Gancoss |
| Franklyn | Gandiaga |
| Brian | Gavin |
| Tim | Geer |
| Peter | Geltner |
| Sharon | Geltner |
| Steve | Glaser |
| Elizabeth | Golino |
| Kara | Golino |
| Brian | Goodrum |
| Kersten | Grasso |
| Marissa | Grasso |
| Sami | Grasso |
| Stuart | Green |
| Joe | Guerra |
| Cole | Heitmann |
| Jeff | Heitmann |
| Patrick | Hicks |
| Matthew | Hunyadi |
| Megan | Hunyadi |
| Joel | Hurliman |
| Skyler | Hyatt |
| Kinga | Hyatt-Ordazzo |
| Jason | Jennings |
| Jack | Jurkowski |
| David | Kayser |
| Alexandra | Kenealy |
| Kristina | Kern |
| Liam | Kieley |
| Lila | Kieley |
| Tim | Kieley |
| Jaroslav | Kocurek |
| Sam | Kocurek |
| Robert | Kozlowsky |
| Thomas | Krasowski |
| Sarah | Larson |
| Billy | Lautenschlager |
| Katie | LeClair |
| Caitlin | Leposky |
| Alan | Lindsay |
| Joey | Linebarger |
| Jodi | Lovegrove |
| Katy | Luchansky |
| Peggy | Luchansky |
| Kristine | Lucker |
| Edward | Marczyszak |
| Jim | Mas |
| Jonathan | Masi |
| Jenn | McCullagh |
| Jeff | McGregor |
| Denise | McLaughlin |
| Sean | McMahon |
| Amanda | Miller |
| Al | Misiewicz |
| Dana | Moraniec |
| Richard | Nelson |
| Jennifer | Nemec |
| Kennedy | Nemec |
| Steven | Ng |
| Alyssa | Nolan |
| | |
| --- | --- |
| Mario | Nunez |
| Jon | Oddo |
| Nathan | Oddo |
| Jackie | Okula |
| Lark | Okula |
| Jayden | Opper |
| Donald | Peeler |
| John | Percivalle |
| Jason | Perillo |
| Lydia | Perillo |
| Rebecca | Perillo |
| Angela | Petitti |
| Matthew | Poppa |
| Cheryl | Renfer |
| Patricia | Rimkunas |
| Richard | Rivellese |
| Tosca | Rivera |
| Stephanie | Rizio |
| ERICA | RUGGERIO |
| Roy | Sabo |
| Nicole | Schneider |
| Walter | Schuttler |
| Don | Shnipes |
| Jason | Shnipes |
| Nathan | Shnipes |
| Noreen | Shnipes |
| Scott | Shnipes |
| Mick | Shuby |
| Susan | Shuby |
| Matthew | Skoronski |
| Susan | Skoronski |
| Holly | Smalley |
| Julia | Smith |
| Jonathan | Sousa |
| Alyssa | Staffieri |
| Kathy | Staffieri |
| Paul | Staffieri |
| Brendan | Stewart |
| Cheryl | Stewart |
| Colleen | Stewart |
| Donna | Stewart |
| Sean | Stewart |
| Shawn | Stewart |
| James | Suarez |
| Bill | Tanski |
| Jaclyn | Testani |
| Lisa | Testani |
| Jeanne | Thomas |
| Scott | Thomas |
| Michael | Thompson |
| Michael | Thompson |
| Janet | Voelpert |
| Brendon | Wall |
| Brian | Wall |
| Conor | Wall |
| Jared | Watson |
| Laura | Watson |
| Karen | West |
| Karen | Wilczewski |
| Kenneth | Wilczewski |
| Jay | Wilson |
| Lynne | Yaverski |
| James | Zern |