Events
Commodore Hull Thanksgiving Day 5k Road Race
Charity Road Race
Click here for full race results!
2023 Race Registration is Open!
The Commodore Hull Thanksgiving Day 5k charity road race is a live 5k race on Thanksgiving morning. The race starts at 8 am in downtown Shelton, travels into Derby, and loops back into Shelton.
This popular race offers a great, early morning run through the historic downtowns of Shelton and Derby. You'll be finished in plenty of time for your Thanksgiving Day celebrations!
Runners are encouraged to register early because this noted and looked-for Valley event sells out very quickly. Runners' registrations are capped at 700, and registration closes once the cap is reached. Registration increases to $35 for all runners and all age categories on November 1. Registration will close 20 minutes before the start of the race on race day.
Arrive early to enjoy the delicious refreshments available before and after the race at the spacious Derby-Shelton Rotary Club Pavilion in Veteran's Park.

We hope you'll join us, but don't delay—click the registration button to secure your spot!
Safe Sport Certified
For the safety of our athletes, the Boys & Girls Club, in compliance with our USATF Track & Field Sanctioning, must provide the USATF Safe Sport Handbook to all participants, officials, volunteers, and event administrators. Click the button to the right to view the handbook. 
Registration Cost
$10 – Grammar School Students
$10 – High School Students
$30 – Holstein Division
Free – 70 and Older
$30 – All Other Runners

Registration increases to $35 for all runners on November 1, 2023
Runner Shirt & Bib Pickups Location
Thank you to our Honorary Starter!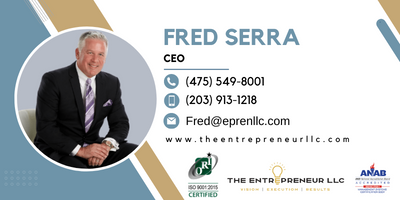 Thank you to our 2023 Sponsors!
Registration is now open! Runners will be posted here, and the list will be updated periodically until the race is sold out.
Thank you for joining us, and we look forward to seeing you on Thanksgiving!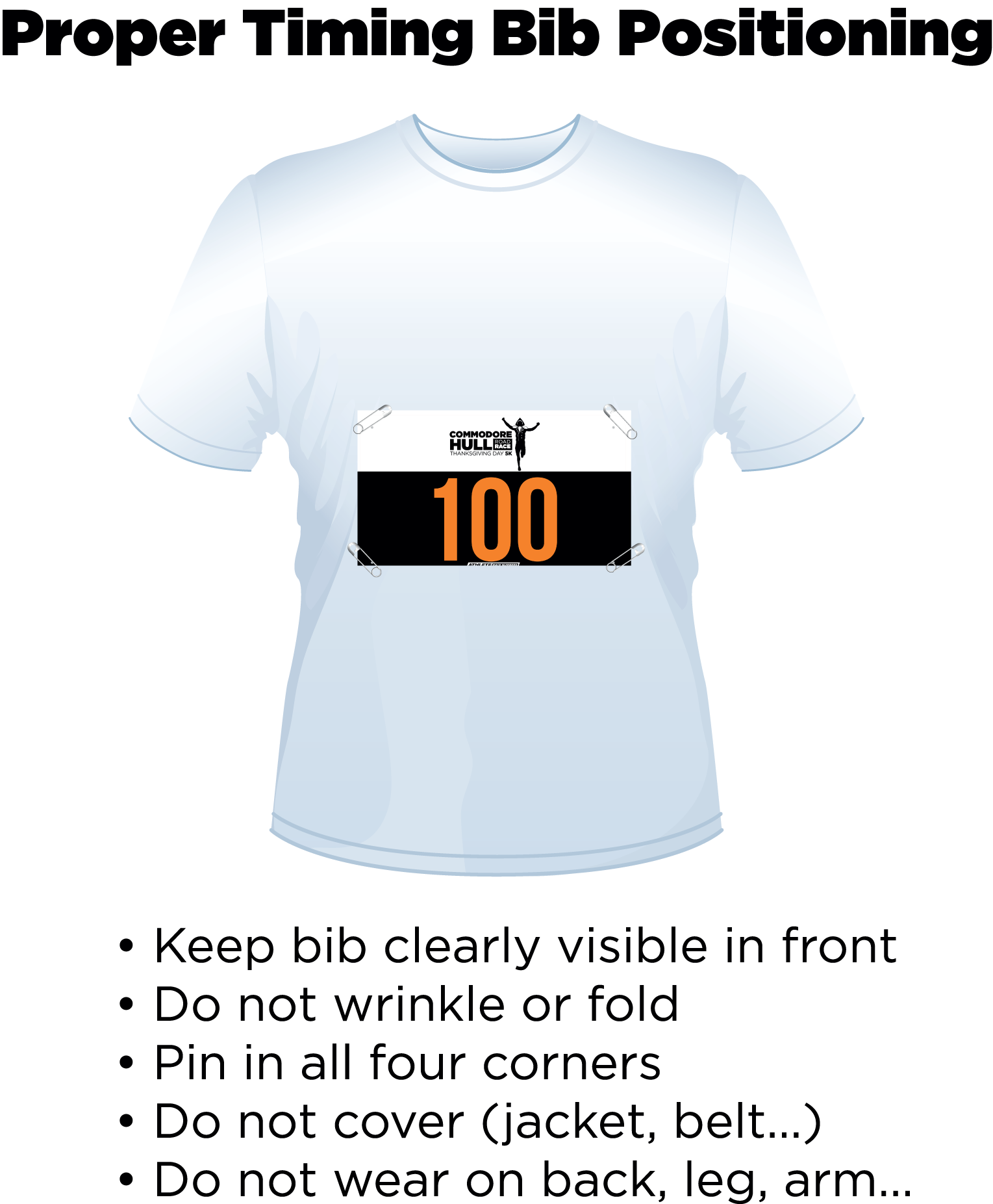 This list will be updated periodically as registrations are received.
Last Update: 11/22/23 6:45pm
| | |
| --- | --- |
| Julian | Abreu |
| Marco | Acevedo |
| Steven | Ackley |
| Kayla | Adams |
| Coach | Adams |
| Joseph | Alarcon |
| Joseph | Alarcon |
| Jaidyn | Alarcon con |
| Irvin | Alcano |
| Terri | Alessio |
| Sonya | Alexander |
| Daniel | Alves |
| Brittany | Anderson |
| Lauren | Anderson |
| Steven | Andrejczyk |
| Mark | Andrejczyk |
| Liz | Andreoli |
| Kelly | Anroman |
| Juliana | Ansari |
| Lisa | Argraves |
| Anthony | Arguello |
| Ashley | Audet |
| Gloria | Avina |
| Angel | Avina |
| Elizabeth | Bailey Geib |
| Edyta | Bakalarz |
| Alexander | Baneat |
| Erica | Baranowsky |
| Carol | Barfield |
| Juan Carlos | Barranco |
| Diana | Barry |
| Daniel | Bartolucci |
| Katelyn | Bartone |
| Periklis | Basimakopoulos |
| Alex | Bassett |
| Owen | Batch |
| Stephanie | Batch |
| Katherine | Bazinet |
| Alyssa | Beamer |
| Ambrose | Bean |
| Paulina | Bean |
| Zach | Bear |
| Jason | Bear |
| Christine | Bear |
| Ashley | Bedford |
| Evan | Berard |
| Paul | Berard |
| Lauren | Berard |
| Alicia | Berard |
| Kaitlyn | Bergers |
| Sarah | Bergers |
| Christopher | Bien |
| Daniella | bloch |
| David | Bloch |
| Jill | Bodach |
| Brian | Bodt |
| Peter | Boergermann |
| Lisa | Bostick |
| Jan | Bosworth |
| David | Boudreau |
| Michele | Bourque |
| Jessica | Bradt |
| Jessica | Branson |
| Kristina | Bratz |
| Derek | Bratz |
| David | Bratz |
| Madeleine | Bratz |
| Nicole | Bravo |
| Juan | Bravo |
| Chris | Bravo |
| Megan | Breunig |
| Keith | Brinsmade |
| Kim | Bronski |
| Kali | Bronski |
| Robert | Bronski |
| Nicholas | Brown |
| Sara | Bruns |
| Mark | Buccigross |
| Joseph | Buccigross |
| Heather | Buccigross |
| Kathy | Buczek |
| Quinton | Budnick |
| Sara | Buglione |
| Mackenzie | Bures |
| Michelle | Bures |
| Donna | Burke |
| Mia | Burke |
| Megan | Burke |
| Rocco | Camera |
| Christopher | Cap |
| Kyle | Capoccitti |
| Cara | Capoccitti |
| Erik | Carlson |
| matthew | Carroll |
| Douglas | Carroll |
| Joanne | Caruso |
| Michelle | Cashman |
| Maureen | Cashman |
| Timothy | Cashman |
| Joe | Cassidy |
| Cynthia | Cassidy |
| Alyssa | Caterson |
| Valerie | Cavallaro |
| Mapu | Cervigni Rutkauskas |
| Ko | Cervigni Rutkauskas |
| Aylen | Cervigni Rutkauskas |
| Connie | Chandir |
| Meena | Chandir |
| Muthu | Chandir |
| Hester | Chang |
| Diego | Checo-Wu |
| Liz | Cheron |
| Jack | Cheron |
| Daniel | Cheron |
| Kate | Cheron |
| Wendy | Chiappetta |
| Michael | Choi |
| Will | Clark |
| William | Clark |
| Owen | Clark |
| Thomas | Clark |
| Julia | Codere |
| Emily | Codere |
| Priscilla | Codere |
| Drew | Coisson |
| Angela | Colao |
| Robert | Colgan |
| Gina | Colgan |
| Sandy | Collins |
| Gavin | Colwell |
| Eileen | Colwell |
| Brian | Colwell Sr. |
| Kristina | Comeau-Russell |
| Nicole | Confalone |
| Jared | Connell |
| Neil | Connery |
| Jayden | cooper |
| Camden | Coppola |
| Stephen | Corbett |
| Patricia | Corcoran |
| Melissa | Corraro |
| John | Corraro |
| Jenilyn | Corraro |
| Mike | Corraro |
| Nicholas | Couture |
| Sofia | Couture |
| Chitunga | Crandall |
| Matthew | Crosby |
| Julie | Cunningham |
| sarah | curran |
| Naz | Curtin |
| Ashley | Czech |
| Paul | D'Orlando |
| Peggy | Dahlem |
| Marla | Dalhouse |
| Ajahni | Dalhouse |
| Tori | Dancy |
| Tj | Dancy |
| Timothy | Dancy |
| Mirna | Dancy |
| Nick | Dantona |
| Matthew | Darak |
| Timothy | Davies |
| Arthur | Davies |
| Cassandra | Day |
| Riley | Dean |
| Nancy | DeGennaro |
| Kristel | Delima |
| Elaine | Dellinger |
| Randy | Dellinger |
| Charles | Denecke |
| Mark | Denecke |
| Andre | DePaula |
| Camila | DePaula |
| Lauren | DeVore |
| Jason | DiConti |
| Aidan | DiConti |
| Nolan | DiConti |
| Elizabeth | Diehl |
| Kimberly | Diehl |
| Sheila | Diener-Elser |
| Robert | Dillon |
| Leo | DISorbo |
| Dianne | Dobosz |
| Mariam | Dobosz |
| Jane | Dreher |
| Michael | Dressikie-Hall |
| Eric | Dripchak |
| David | Dripchak |
| Stephen | Duncanson |
| Geoffrey | Duncanson |
| Paul | Duncanson |
| Denise | Dunham |
| Leo | Dunham |
| Mike | Earley |
| Samantha | Edelman |
| Heather | Edwards |
| Kevin | Ehrlich |
| Aundrea | Eichman |
| Michael | Elser |
| Lauren | Erlingheuser |
| Dharma | Fabrizio |
| Pierce | Faida |
| Cookie | Faida |
| Raphael | Faida |
| Gaia | Faida |
| Michael | Falder |
| Kourtney | Farm |
| Lesley | Fearnley |
| Malachi | Fearon |
| Stephen | Fengler |
| Andrew | Fernandes |
| GIGI | FERRANDO |
| Emily | FERRARI |
| FERNANDA | FERRARI |
| Eileen | Ferreira |
| Kelly | Finnucan |
| Maggie | Fitzgerald |
| John | Fitzgerald |
| Michael | Flament |
| Lauren | Flament |
| Kate | Flament |
| Rachel | Fleischer |
| Colleen | Flood |
| Sofia | Flynn |
| Jay | Flynn |
| Haley | Forcier |
| CJ | Forcier |
| Scarlett | Formato |
| Anthony | Formato |
| Jessica | Fox |
| Denise | Fox |
| Mack | Frank |
| Craig | Freyer |
| Robert | Freyer |
| Kevin | Freyer |
| Emily | Gaetano |
| Tyler | Gaetano |
| Glenn | Gaetano |
| Megan | Gagliardi |
| THOMAS | Gallagher |
| Luis | Galli |
| Lauren | Gambardella |
| Alexandra | Gambardella |
| Michael | Gambardella |
| Franklyn | Gandiaga |
| Julian | Garcia |
| Virginia | Garcia |
| Jeff | Gartman |
| Karen | Garza |
| Vincent | Gasbarro |
| John S | Gasiorowski |
| Sandra | Gasiorowski |
| Mary Kay | Gatto |
| Gabriella | Gatto |
| Matthew | Gatto |
| Tim | Geer |
| Peter | Geltner |
| Sharon | Geltner |
| Michael | Gerwien |
| Debra | Giannelli |
| Derek | Gilbey |
| Chris | Gilson |
| Alexander | Gilson |
| Monica | Gilson |
| Brianna | Girard |
| Steve | Glaser |
| Robert | Glass |
| Drew | Glazewski |
| Jeremy | Glazewski |
| Jack | Gloria |
| Barbara | Glynn |
| Edward | Goad |
| Elizabeth | Golino |
| Kara | Golino |
| Mila | Goncalves |
| Bill | Goncalves |
| Amy | Goncalves |
| Linda | Goodman |
| Brian | Goodrum |
| Alex | Gorden |
| Coach | Gozzo |
| Lexi | Grabon |
| Shawn | Granger |
| Sami | Grasso |
| Shea | Gray |
| Mac | Gray |
| Cathy | Greco |
| Sean | Green |
| Stuart | Green |
| Justin | Greene |
| Meredith | Griffin |
| Mirek | Gruszkos |
| Jackson | Guerra |
| Jackie | Guest |
| Elizabeth | Gurekovich |
| Robert | Gydus |
| Jacob | Gydus |
| Bonnie | Haaga |
| Jacob | Halko |
| Matthew | Halko |
| David | Halko |
| Ava | Hamlin |
| Sabrina | Hanock |
| Alex | Harris |
| Gordon | Harris |
| Jessica | Harris` |
| Anna | Haugen |
| Evan | Hayes |
| Michelle | Hayes |
| Susan | Hayes |
| Jeff | Heitmann |
| Charlotte | Henderson |
| Skylar | Henriques |
| Mackenzie | Henriques |
| Joe | Henriques |
| Avery | Henriques |
| Dana | Henriques |
| Byron | Herrera |
| Jessica | Herrin |
| Patrick | Hicks |
| Eli | Hodgson |
| Ernesto | Hodgson |
| Brittoni | Hodgson |
| Lucia | Hoeing |
| Maria | Hoeing |
| Dominic | Hoeing |
| Charles | Hoeing |
| Justin | Hoeing |
| Jean | Hoffman |
| Maggie | Hoyle |
| Dan | Hoyle |
| Jackie | Hoyle |
| Elizabeth | Hull |
| Melissa | Hunyadi |
| Megan | Hunyadi |
| Matthew | Hunyadi |
| Skyler | Hyatt |
| Kinga | Hyatt-Ordazzo |
| Kailee | Hyde |
| Emma | Hyder |
| Mason | Izquierodo |
| Tyler | Izquierodo |
| Ethan | Jankauskas |
| Belem | Jimenez |
| Alexis | Johnson |
| Keith | Jones |
| Sheila | Jones |
| Brian | Jones |
| Josh | josh.nerpel@gmail.com |
| Jack | Jurkowski |
| Emil | Justo |
| | |
| --- | --- |
| Erisa | Kamolli |
| Heather | Kapp |
| Gregory | Karas |
| Jamie | Karas |
| Leila | Kekac |
| John | Kekac |
| Heather | Kekac |
| Kaitlyn | Kelly |
| Sean | Keogh |
| Terry | Keogh |
| Jessica | Keogh |
| Kristina | Kern |
| Julia | Kieley |
| Jack | Kieley |
| Michael | Kieley |
| Lila | Kieley |
| Liam | Kieley |
| Tim | Kieley |
| Ryan | Killeen |
| Kendra | Killeen |
| Samuel | Kim |
| Trevor | Knight |
| Sam | Kocurek |
| Jaroslav | Kocurek |
| Joseph | Kohut |
| Gregory | Kohut |
| Luke | Kohut |
| Margaret | Kosko |
| Rosheen | Kosko |
| Leah | Kovacs |
| Audrey | Kozak |
| Thomas | Krasowski |
| Lyra | Krause |
| Diane | Krygowski |
| Jessica | L'altrella |
| Katie | Lampart |
| Jaclyn | Laneuville |
| Sarah | Larson |
| Michelle | Laubin |
| Anthony | Lauretti |
| Alexa | Lauretti |
| Mark | Lauretti |
| Billy | Lautenschlager |
| Hanna | Lazio |
| Frank | Lazowski |
| David | Lenart |
| Brienne | Lenart |
| Lauren | Leppla |
| Loretta | Lesko |
| Stacy | Levy |
| Rob | Liddel |
| John | Ligouri |
| James | Linden |
| Alan | Lindsay |
| Dante | Little |
| Allie | Loeb |
| Meghan | Loew |
| CARLA | LOMBARDO |
| Nancy | Lopez-Peralta |
| Sophie | Lubis |
| Katy | Luchansky |
| Peggy | Luchansky |
| Abigail | Lucker |
| Kristine | Lucker |
| Natalia | Luczaj |
| Mike | Lupo |
| Teresa | Lynn |
| Kellie | Mac |
| Matt | Malberti |
| Kate | Maldonado |
| Steven | Mallon |
| Denis | Malollari |
| Kate | Mancini |
| Julie | Mancini |
| Juli | Marcks |
| Edward | Marczyszak |
| Jessica | Marion |
| Kevin | Martinez |
| Andrew | Martinez |
| Holly | Martinez |
| Hilary | Martwinski-Nardozzi |
| Stacey | Martwinski-Nardozzi |
| James | Mas |
| Jonathan | Masi |
| Beth | Matonak |
| Rosalia | Maturo |
| Molly | Mays |
| Nolan | Mazako |
| Mike | McCarthy |
| Jeff | McGregor |
| Peter | McKinny |
| Clinton | McLean |
| Kristen | McLean |
| Sean | McMahon |
| Trevina | McNeill |
| Kate | McPadden |
| John | Meade |
| Mae | Meade |
| Christian | Meagher |
| Julianne | Meagher |
| Emelinne | Melendez |
| Anthony | Melsenti |
| Kristyn | Melsenti |
| Jose | Mendez |
| Brianna | Mengold |
| James | Mengold |
| Jennifer | Mengold |
| Themis | Mersiadis |
| hudson | mihalick |
| lily | mihalick |
| jen | mihalick |
| Drew | Mihalick |
| Timothy | Milenkevich |
| Katie | Miller |
| James | Miller |
| Caleb | Miller |
| Andrew | Miller |
| Joshua | Miller |
| Alexander | Miller |
| Kendra | Miller-Craig |
| Ariel | Mingrone |
| Ava | Mogollon |
| Cristian | Mogollon |
| Rob | Moir |
| Lily | Moir |
| Luke | Moir |
| Jack | Moir |
| Brian | Moir |
| Ashley | Monelli |
| Nick | Moore |
| Dana | Moraniec |
| CHRISTOPHER | MORETTI |
| CAROLINE | MORETTI |
| Isabella | Munroe |
| Jessica | Munroe |
| Scott | Murphy |
| John | Nacovitch |
| Samuel | Nadal |
| Allegra | Nanna |
| Richard | Napoli |
| Allison | Nelson |
| Adrian | Nelson |
| Steven | Ng |
| Kristal | Nichols |
| Bruce | Nichols |
| Stephanie | Nitopi |
| Danielle | Nitopi |
| Vincent | Nuzzo |
| Shannon | O'Brien |
| Christine | O'Brien-Costantino |
| Cody | O'Brien |
| Ryan | O'Connell |
| Mark | Oeding |
| Brendan | O'Grady |
| Karen | O'Grady |
| Ann Louise | Onton |
| Dominique | Ortiz |
| Taylor | Ostrosky |
| Craig | Packnick |
| Debbie | Packnick |
| Ally | Packnick |
| Tess | Packnick |
| Kyle | Packnick |
| Avery | Padin |
| Nellie | Padin |
| Beth | Paine |
| Rebecca | Palko |
| Eric | Paradis |
| Tracy | Parkin |
| Kimberly | Parkman |
| Ohm | Patel |
| Stephen | Paul |
| Emanuela | Pavel |
| Laurie | Pavliscak |
| Lauren | Pawlowski |
| Daniel | Pelletier |
| Ramon | Peralta |
| John | Percivalle |
| Joshua | Perez |
| Lydia | Perillo |
| Jason | Perillo |
| Rebecca | Perillo |
| Dustin | Perkins |
| Kathy | Peters |
| Tina | Pettas |
| Jorge | Pezo-Candelario |
| Bria | Phillips |
| Blake | Phillips |
| Anthony | Phillips |
| Randie | Phillips |
| Tyler | Pineau |
| Kate | Pipa |
| Ryan | Podolak |
| Emma | Podolak |
| Greg | Podolak |
| Matthew | Poppa |
| Brianna | Potok |
| Jacob | Potok |
| Christen | Price |
| Gabby | Prizio |
| Danielle | Puzone |
| David | Pyrch |
| Meghan | Quinn |
| Briana | Quintiliano |
| Brooke | Ramirez |
| Noah | Ramos |
| Audrey | Rancourt |
| Julie | Rancourt |
| Matthew | Randall |
| Landon | Rarey |
| Marta | Rarey |
| Jason | Raunikar |
| Meg | Re |
| Jess | Reed |
| Mary | Regalbuto |
| Cheryl | Renfer |
| Julia | Riccio |
| Kevin | Richard |
| Matthew | Richard |
| Tammy | Rivas |
| Richard | Rivellese |
| Michael | Rivera |
| Tosca | Rivera |
| Nicole | Rizzo |
| Debra | Robinson |
| Jessica | Robles |
| K | Rod |
| Kathleen | Rodriguez |
| Amanda | Rodriguez |
| Michael | Rodriguez |
| John | Rodriguez |
| Kara | Rodriguez |
| Aniyah | Roman |
| Nicole | Romano |
| Emily | Romeo |
| Craig | Rossetti |
| Sofia | Rudus |
| James V. | Ruotolo |
| Rebecca | Russo |
| Carissa | Rutkauskas |
| Jaclyn | Rycerz |
| Marla | Rycerz |
| Christopher | Rycroft |
| Alexandra | Salinsky |
| Kevin | Sands |
| Adrian | Sangeorzan |
| Kevin | Scanlon |
| Alexandra | Schaible |
| Lea | Scherer |
| Daniel | Schmecker |
| Elizabeth | Schneider |
| Nicole | Schneider |
| Joseph | Schumacher |
| Erik | Sebregts |
| Gary | Shapiro |
| Ryan | Sheehan |
| Brooke | Sheehan |
| Scott | Shnipes |
| Nathan | Shnipes |
| Don | Shnipes |
| Noreen | Shnipes |
| Allison | Shortell |
| Allison | Shortell |
| Tina | Silano |
| James | Silkenat |
| Cassie | Silkoff |
| Jakub | Skoniecki |
| Mara | Skowronek |
| Kelan | Smith |
| Ryan | Smith |
| Allison | Smith |
| Sheldon | Smith |
| Brendan | Smith |
| Karl | Smith |
| William | Smith V |
| EDWARD | SOLIS |
| Nathaniel | Sosa |
| Kalin | Sou |
| Jonathan | Sousa |
| Stephen | Souza |
| kevin | Splan |
| Shawn | Splan |
| Kathleen | Staffieri |
| Paul | Staffieri |
| Brian | Stankus |
| Cherie | Stankus |
| Teresa | Starzecki |
| Joseph | Stein |
| David | Stein |
| Joan | Stein |
| James | Stein |
| Laura | Stevens |
| Meredith | Stewart |
| Fred | Stewart |
| Brendan | Stewart |
| sean | stewart |
| Donna | Stewart |
| Tyler | Stiewing |
| Brian | Stiewing |
| Jeffrey | Stimple |
| Todd | Stockmal |
| Corinne | Stockmal |
| Coach | Stoll |
| Jake | Sullivan |
| Morgan | Sweeney |
| Nancy | Sweeney |
| James | Sweney |
| Harvey | Tang |
| Henry | Tang |
| Thai | Tang |
| Owen | Telesmanick |
| Mark | Telesmanick |
| Olivia | Tilki |
| Mark | Tilki |
| Rebecca | Tillotson |
| Joseph | Tillotson |
| Aimee | Tkacz-Casini |
| Tristan | Toigo |
| Kate | Topazio |
| Hollie | Tracz |
| JaCranberries | Trumbley |
| Nato Sweet Potatos | Trumbley |
| Tom Turkey | Trumbley |
| Judith | Tucker |
| Sarah | Ullyett |
| Ava | Umpierre |
| Walter | Unangst |
| Andrea | Valeri |
| Robert | Valeri |
| Danielle | Valiquette |
| Caleb | Vasquez |
| Eliana | Vasquez |
| Isabella | Vasser |
| Emily | Vasser |
| Jessica | Veneziano-Lemos |
| Joseph | Vostinak |
| Brendon | Wall |
| Conor | Wall |
| Brian | Wall |
| Sean | Walsh |
| Jelani | Watkins |
| Duke | Watson |
| Jared | Watson |
| Laura | Watson |
| Bryan | Weber |
| Theresa | Weissenberg |
| Scott | Weissenberg |
| Karen | West |
| Karen | Wilczewski |
| Kenneth | Wilczewski |
| Dylan | Williamson |
| Jessica | Wilm |
| Jay | Wilson |
| Connor | Wilson |
| Tina | Wilson |
| Maya | Winkowski |
| Mike | Wood |
| Lena | Wu |
| Lina | Wu |
| Christine | Zaccaro |
| Carolyn | Zaccaro |
| Tom | Zaccaro |
| Laura | Zadrick |
| James | Zern |
| Natasha | Zielinski |
| Melissa | Ziemiecki |
| Robert | Ziemiecki |
| Rubena | Ziko |
| Kenri | Ziko |
| Marty | Zimmer |