Si necesita esta aplicación traducida al español: Haga clic en seleccionar idioma en la esquina superior izquierda de la página web.

SHELTON
Booth Hill School
2021-2022
The Boys & Girls Club of the Lower Naugatuck Valley operates before and after school programs at Booth Hill School. The program runs from 7 am until the start of school in the morning and from dismissal until 6 pm after school.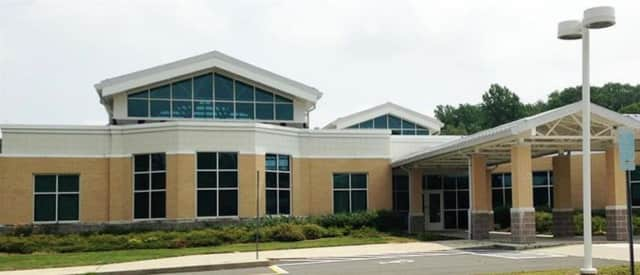 Schedule and Information
Before School Hours: 7:00am – start of school day 
After School Hours: end of school day – 6:00pm
Staffed by employees of the Boys & Girls Club of the Lower Naugatuck Valley, the Booth Hill program offers homework assistance, sports, gym games, special events, arts & crafts, and fun activities. 
We will be open for delayed openings; our delayed opening will match the school's. We will be open on regularly scheduled half days, but closed when the school building is closed (school vacations, snow days, unscheduled early dismissals, and/or distance learning days). 
COVID Protocols
Masks must be worn by all members and staff at the program at all times. Members must provide their own mask.
The Boys & Girls Club of the Lower Naugatuck Valley will follow state and federal requirements for COVID for the upcoming school year. Changes will be made as this guidance is updated.
Cost
Morning Program: $140.00 per month
Afterschool Program: $170.00 per month
Combination Rate: $240.00 per month
*Combination Rate only applies to K-2nd Grade
2021-2022 Parent Handbook
Informed Consent and Acknowledgement & Waiver of Liability
Distance Learning Expectations
Authorization for the Administration of Medicine Form
Enrollment Process
Registration is first come, first served. Once we reach maximum capacity, registration will close. 
Required for registration:
Completed online membership application
Payment in full for first month
Completed Authorization to Administer Medicine form for any child who requires an epi-pen or inhaler

IF YOUR CHILD WILL BE ATTENDING THE CLUBHOUSE, 1 POSITIVE PLACE, IN THE AFTERNOON, YOU MUST SUBMIT A ONE-TIME, SEPARATE REGISTRATION UNDER OUR LAVIETES CLUBHOUSE PAGE. 
If you would like your child to ride the bus to our Club in the afternoon, type YES on the Membership Application for bus service AND write a letter to your child's school stating your child has permission to ride the bus to our Club in the afternoon for the school year. If you do not do both of these, your child will not be bussed to our Clubhouse in the afternoon. 
If you want to confirm your child's registration, contact Lisa Smith, Membership Coordinator, LisaSmith@BGC-LNV.org or Jen DeLeon, Unit Director, JenDeLeon@BGC-LNV.org, or Jesse Patrick, Program Director, JessePatrick@BGC-LNV.org